Winging with Whitehawk
As you likely know, Matt Kahn has recently emerged from a quiet period, during which he's written a book that he's now vigorously promoting. I found myself drawn into this particular piece because, coincidentally, just minutes before seeing it, I deactivated my Facebook account!
This is the first time I've done so since joining FB nine years ago. Sometimes witnessing what appears to be a mass meltdown playing out variously as mean-spiritedness, sadness, desperation, persistent rehashing of events (a form of "processing" for many), etc., becomes overwhelming for a peace-seeking empath. Of course it's a mixed bag, as all things are on this chaotic, convoluted planet. But rather than go on about all this (tempted as I may be), I'll just turn it over to Matt.
Bless you, W
---
Creating a Deeper Connection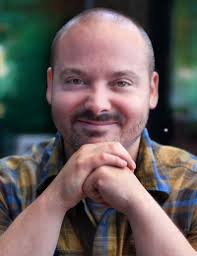 by Matt Kahn
Throughout all areas of my life, I am always in search of ways of…
View original post 729 more words