Higher Density Blog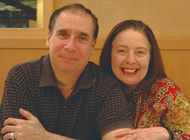 This is a brief primer on the use of coherent emotions—specifically those of appreciation and gratitude—to affect your perception of both yourself and the world around you.
I wrote this to address a conundrum that arose in a Hathor message entitled, The Multiverse Sound Meditation. In that message they said that it was vital first to enter a state of coherent emotion such as appreciation or gratitude before exploring alternate realities. The reason for this is to insure that we enter the higher realms of consciousness that open to us when we are in a state of high coherency.
While many of you reading this probably know how to enter appreciation or gratitude at will, some of you may not.
This Primer is for those of us, who for whatever reasons find ourselves unable to enter these coherent states. By the end of this exploration into coherent…
View original post 1,614 more words