Higher Density Blog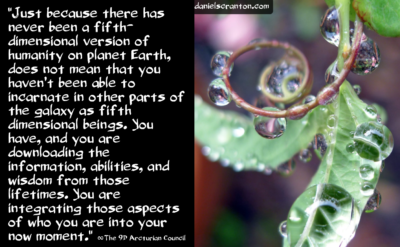 "Greetings. We are the Arcturian Council."
We are pleased to connect with all of you.
Now is the time for those of you who are awakened to fully integrate the versions of yourselves from past lives who have lived in the fifth dimension. Many of you believe that you began your incarnational cycle in one of the lower dimensions and are now ascending, but you came down dimensionally from Source before you began the ascension process.
So you have all been twelfth dimensional beings, ninth dimensional beings, sixth dimensional beings, and of course, fifth dimensional beings, and you have existed in all of the dimensions we did not mention as well. Now, many of you also are new to the idea that you have incarnated in other parts of the galaxy.
Just because there has never been a fifth-dimensional version of humanity on planet Earth, does not mean…
View original post 252 more words